Products
Saralhisab
Track your income and expense by creating diary
Each diary have separate income and expense list.
Total income and total expense is calculated automatically.
Search specific expense throught your diary with total amount.To Know More, Read This
Expression support.To Know More, Read This
Download your digital diary to printed version.To Know More, Read This
Tag support for each entry: You can tag your income and expense entry separately. Also you can have filter expense and income based on tags in specific diary. To Know More, Read This
Estimation App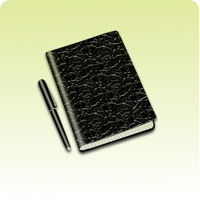 This application is specifically designed for product suppliers(vendors) who have to regularly give estimations to their customer when ever they have inquiry.
you can share your estimation using three different format text,csv(excel) or pdf. Estimation will ask for format before sharing with your client.
Tax setting. You can add tax optionally in your estimation. Tax settings cover how particular estimation have tax effect. On total or per product fixed rate.
Product catalogue. Another cool feature which help vendors to give estimation quickly by creating product catalogue. While adding item in estimation you will have list of items popped up from product catalogue if it matched your entered product name.
Backup restore database using sdcard,email,dropbox and google drive.